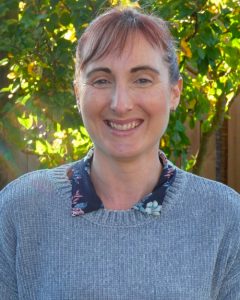 Melinda Williams
Born and raised in Timaru, I have lived here all my life, except for a brief stint in Christchurch. I live on a farm just 15 minutes out of Timaru with my husband and two daughters. We have several animals, including two guinea pigs, one cat and one dog, as well as cattle and sheep.
In 2004 I completed an early childhood degree via distance learning through the Christchurch College of Education. I spent 18 months working in the nursery at an Early Childhood centre in Timaru as well as being a courier driver for four and a half years, before starting my family in 2010.
When my first daughter Nikayla was nearly three, I enrolled her at Garden Grove Montessori. After she had been attending for a few months I was asked to do some relieving there and within a short time, became a permanent teacher. During my four and half years there I also completed the Montessori Diploma.
In 2019 I decided I was ready for a new challenge, which resulted in my taking up a position at Craighead Kindergarten. I really enjoy working as part of the Leadership Team and have learnt a lot in the time I have been at Craighead.
The following whakatauki guides my thinking around children's learning and development:
Mā ngā huruhuru ka rere te manu
It is the feathers that enable the bird to fly
The child can be viewed as the bird, and the feathers, the kindergarten community. This includes kaiako, whānau, other tamariki and the wider community. It is how the feathers all align and work together that will allow the bird to fly.